You'll experience fewer IT problems due to the constant monitoring and maintenance carried out by our proactive support team.
By keeping a close eye on potential triggers for trouble and planning improvements on an ongoing basis, our team will reduce the number of times IT issues stop your team from working. They will also analyse the root-cause of recurrent problems to avoid repetition.
The majority of support you receive will be proactive, solving problems before they happen and minimising your need for reactive support.
Our Services includes:
Computer Maintenance
Computer Maintenance and Support is essential to success
- Virus Cleaning
- Antirus Installation and Upgrade
- Software Installation
- Operating Software Upgrades or downgrade
- Hardware Upgrades and Case Transfer
Network Support
A cohesive network reduces load time and allows you to focus on what is important
Desktop Support
Whether remote or on-site, quick desktop support increases productivity
- Website remote support
Back-ups
- Always have a back-up in case of a system failure
- Data recovery
- Data backup and windows repair/ reloading a fresh copy
Software Supply and Support
Keep up with the latest software and benefit from expert support
Networking
- Cable routing ,pathways and cable management
- Network room layouts and Fibre optic network
- Network Audits – Assessments, Specification, Infrastructure, Verification
- Major or Minor moves, changes, tidying network rooms
- Installation of network / telephone points
- Firewall Configuration
Cloud Hosting
- Reduce costs, decrease the chance of data loss and downtime
Web Services
- Our friendly team will build, host and maintain your online presence.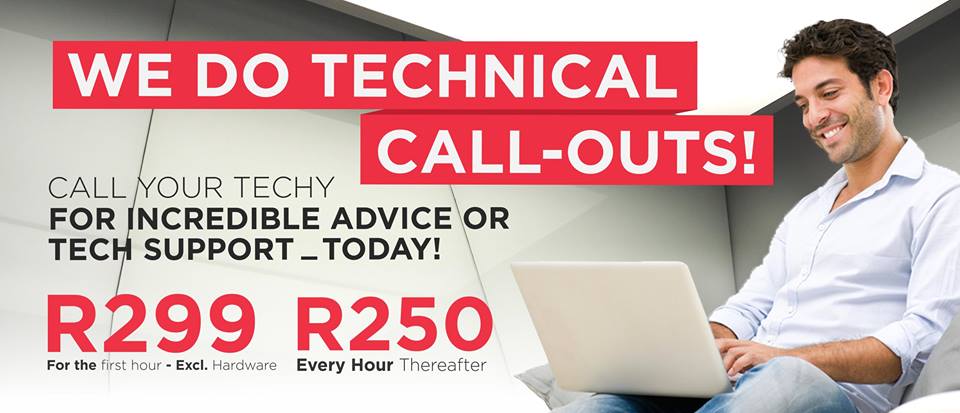 Need A Tech Expert That You Can Trust? The Search Is Over...
Visit Us In Store. Shop 9
Princess Crossing Centre
Call us on 011 768 6756 or 082 853 5815